Together with our partner SCHULLER & Company, we are optimizing the 3DigitalTwin for plant engineering. In addition to the reliable recognition of standard components and equipment, pipelines can also be reliably recognized and transferred to 3D models. These can be enriched and linked to the corresponding P&ID-diagram. As a result, we provide you a digital twin that suits your needs.
The first differences between the design and the actually built plant occur as early as the construction phase. Further maintenance, repair, and modernization activities lead to ongoing changes throughout the lifecycle of a plant. Documentation of the as-is-state is often neglected.
3DigtalTwin provides to you a comprehensive as-is documentation as digital twin.

A documented as-is-state of a plant, consisting of plant structure, P&ID-diagram, and 3D-models provides the basis for modernization activities. By processing a 3D scan, 3DigitalTwin derives the plant structure, identifies all components, generates the 3D-models, and links the piping system to the corresponding P&ID-diagram.

Pre-requisite to enable virtual applications, such as virtual training or virtual operation, is an actual 3D-model of the plant linked to the P&ID-diagram which is further enriched with real-time data from the existing plant. To enable virtual applications for existing plants, 3DigitalTwin provides the plant structure, meta-information, and 3D-models which are linked to the P&ID-diagram.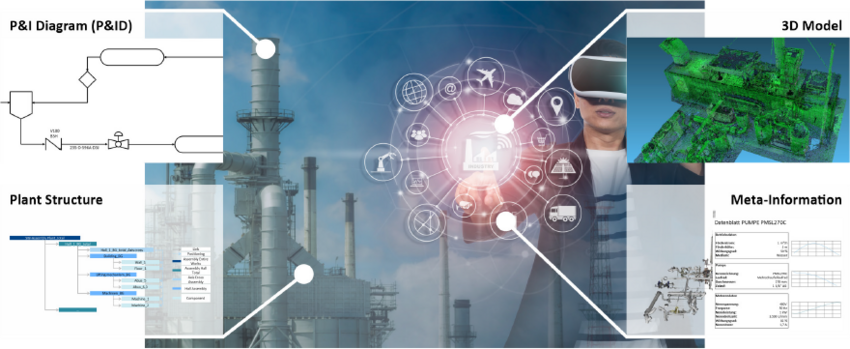 Augmented reality supports maintenance and repair activities. Portable devices provide the operation engineers information require in the field. An actual documentation is crucial to apply sufficient augmented reality applications. 3DigitalTwin captures the as-is state and provides 3D models, identifies installed equipment, enriches it with meta-information, and all is set in context by the derived plant structure.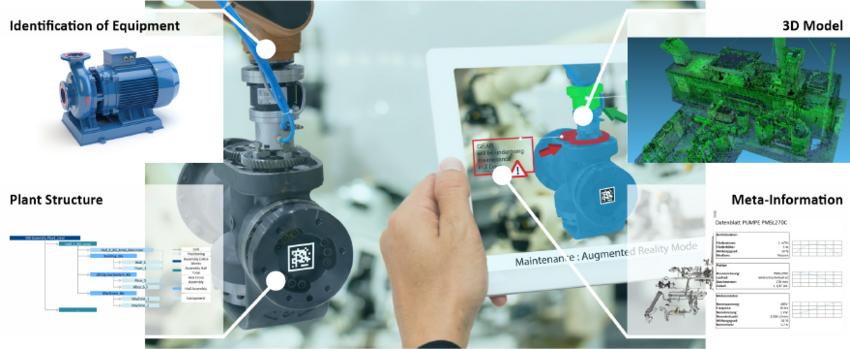 You would like to learn more?
Contact us.