The digital Twin for your production facility
PROSTEP´s data logistics service OpenDESC.com offers a new and comprehensive service to digitize your production facility. The current state of your production system is captured through a 3D scan and turned into a point cloud. Our AI-based software carries out automated object recognition which ensures a reliable identification of components, machines, and equipment. Afterwards these are turned into 3D-models which are additionally enriched with meta-information. 3DigitalTwin offers you an elegant, fast, and economical solution to derive a comprehensive digital twin of your production facility.
Recording the production systems
First of all, we scan your factory and its production systems. Depending on the situation, we use hand scanners, a 360-degree camera or a terrestrial laser scanner. The result is a point cloud that can be processed further or used for documentation purposes.
Creating simulation-capable models
PROSTEP's data logistics experts automatically convert the 3D scan data into CAD models. Artificial intelligence methods and machine learning are first used to classify the scanned objects. The software then identifies the individual factory components, which are stored in a library as process-oriented, simulation-capable CAD models. You are provided with a CAD assembly that corresponds exactly to the current situation in your production area and contains a perfect digitally mapped structure for future planning tasks.
Optimizing production processes
We also help you record and map the manufacturing logic in a digital twin based on the simulation-capable models. We are also happy to assume responsibility for simulation tasks such as a material flow or bottleneck analysis. We then evaluate the results and provide you with well-founded recommendations for optimizing your processes, such as material throughput and cycle time.
If your machinery – including intralogistics – is modernized at regular intervals, the layout of existing machines and systems in the production hall will change. New equipment is also added. 3DigitalTwin makes it possible to identify all the objects of interest in advance and determine the best position for each.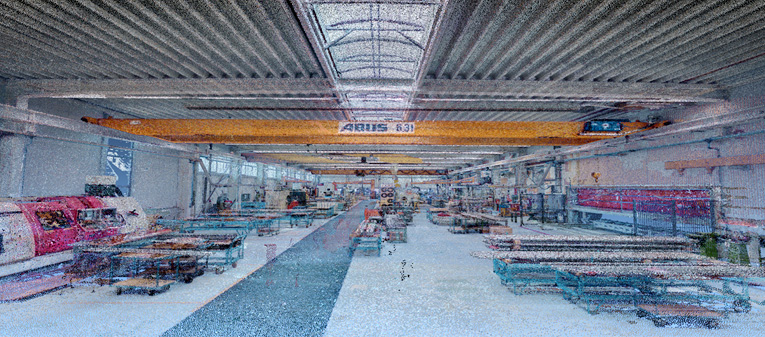 Are you planning on using new machinery and systems to make production more efficient? Then it is a good idea to analyze the impact of the investment on production performance in detail beforehand. The existing environment is recorded based on the digital twin. This makes it possible to use digital simulations of, for example, material flows or cycle times to determine the best design for you in advance.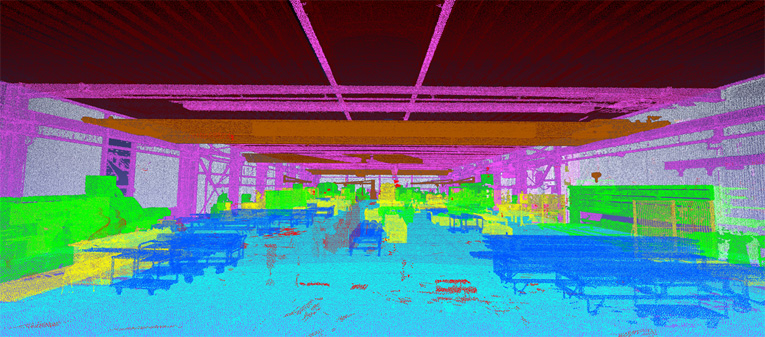 Capacity planning/bottleneck analysis
Sometimes not enough is known about the performance of the existing production system. This makes it impossible to carry out accurate capacity planning or determine bottlenecks. In this case, it is worthwhile digitally recording the existing environment and using it to perform simulations of material flows, work effort or cycle times. If different use cases – for example the number of shifts – vary, the production system can then be adjusted accordingly.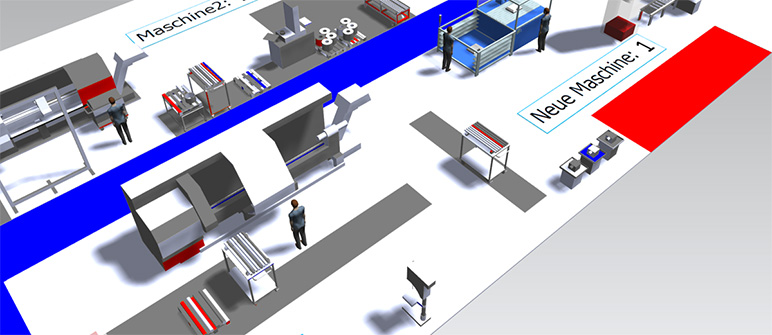 Efficient generation
of a digital twin
by using methods
of artificial intelligence
Presentation by Markus Sommer and Dr. Josip Stjepandic at the prostep ivip Symposium 2021
You would like to learn more?
Contact us.